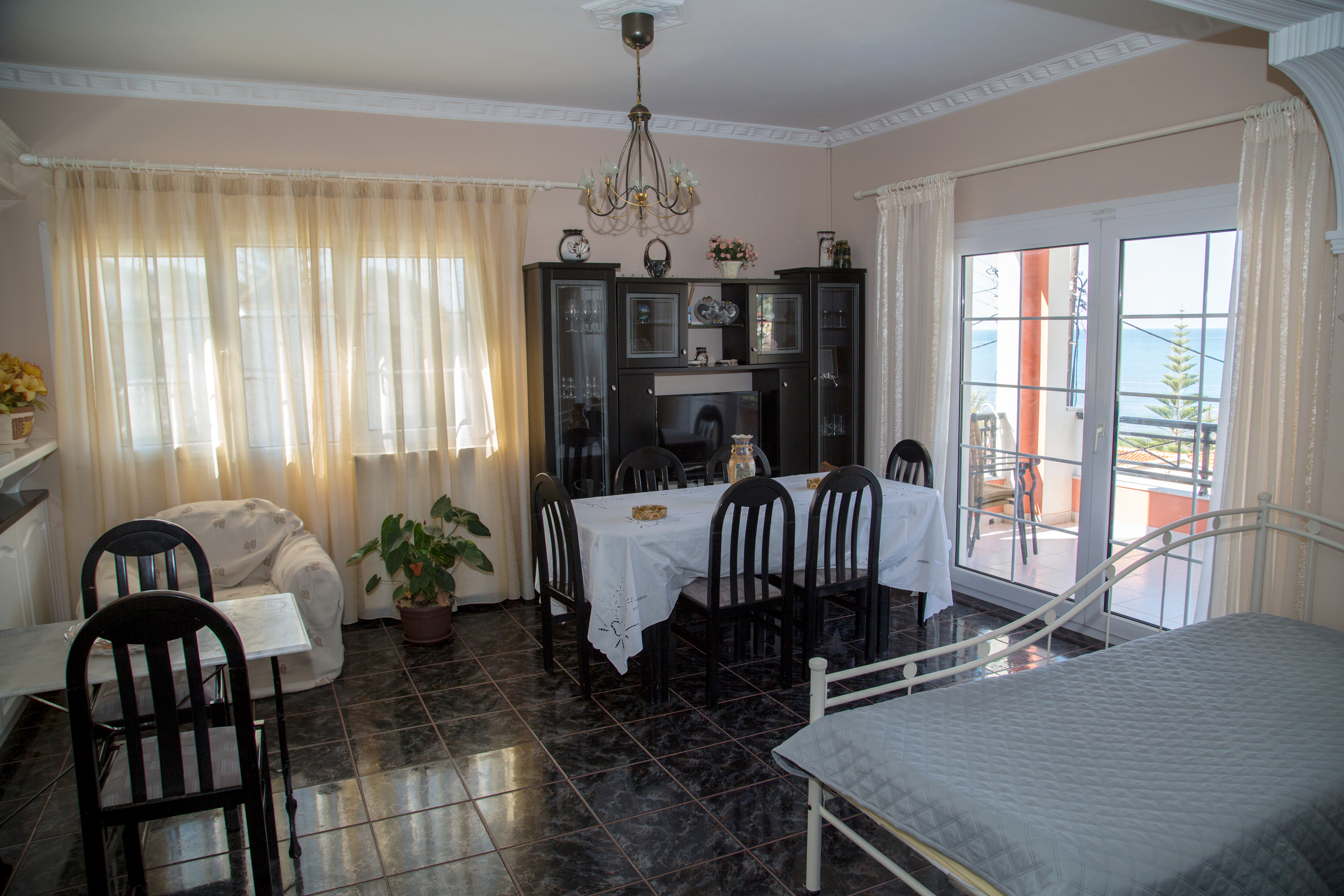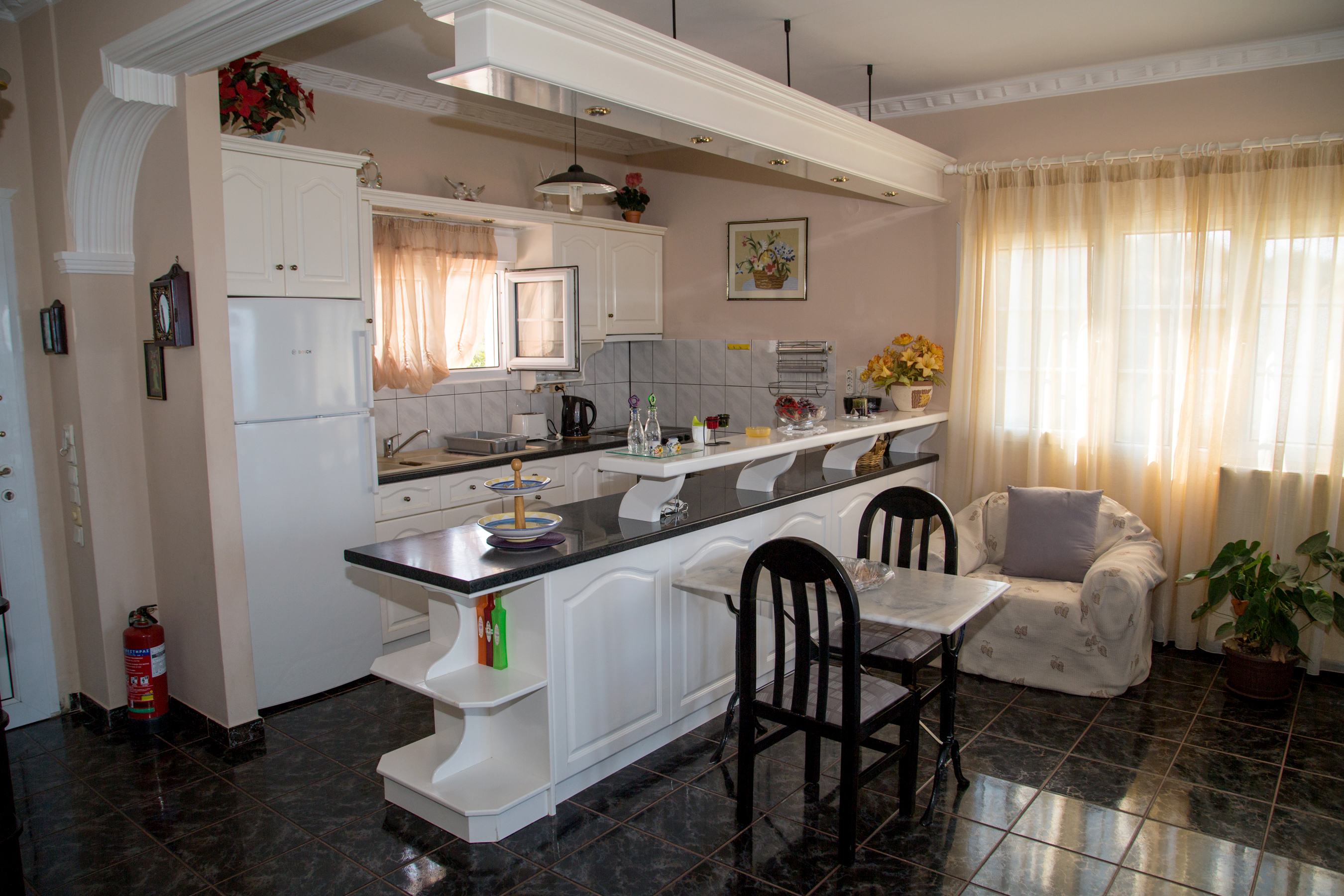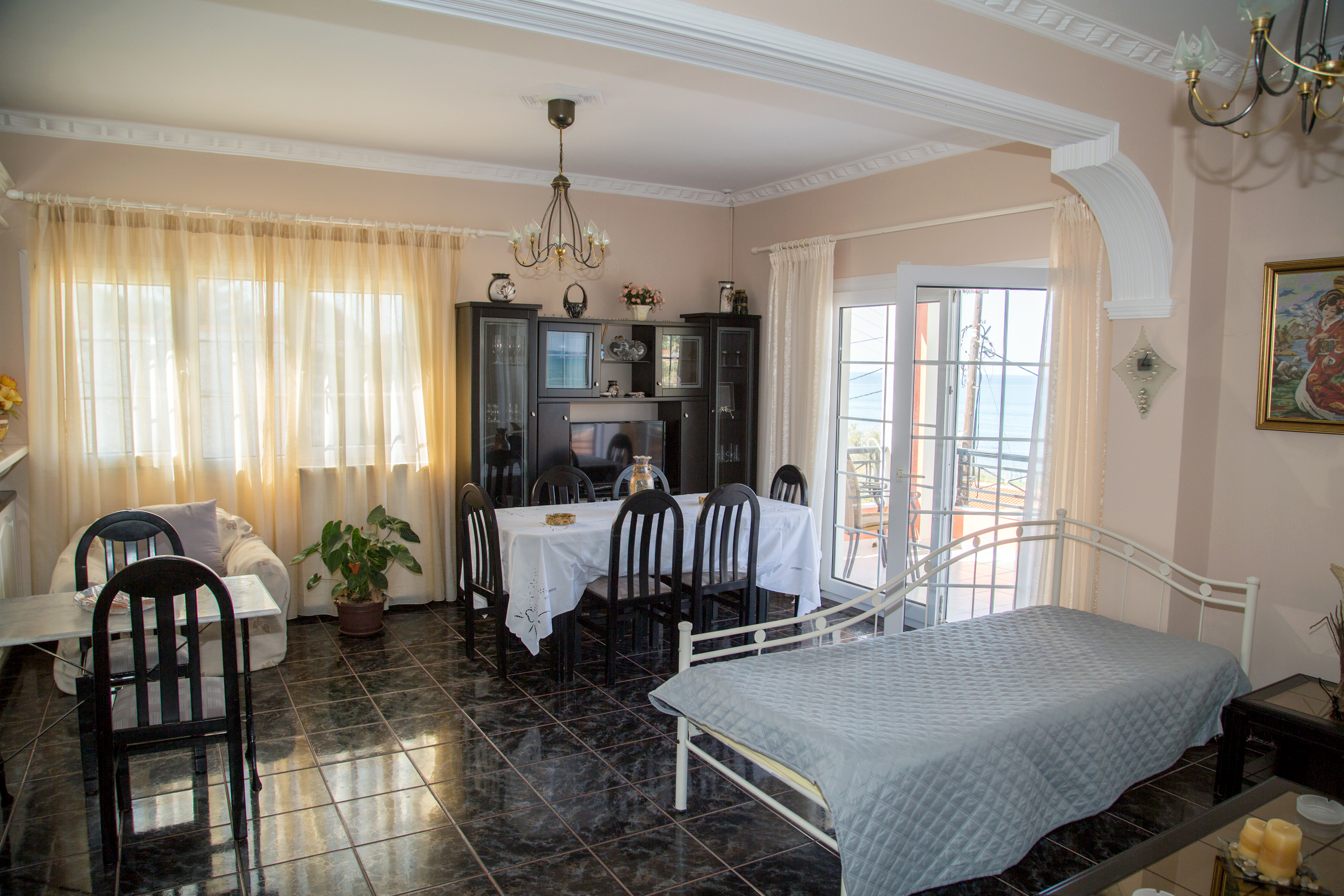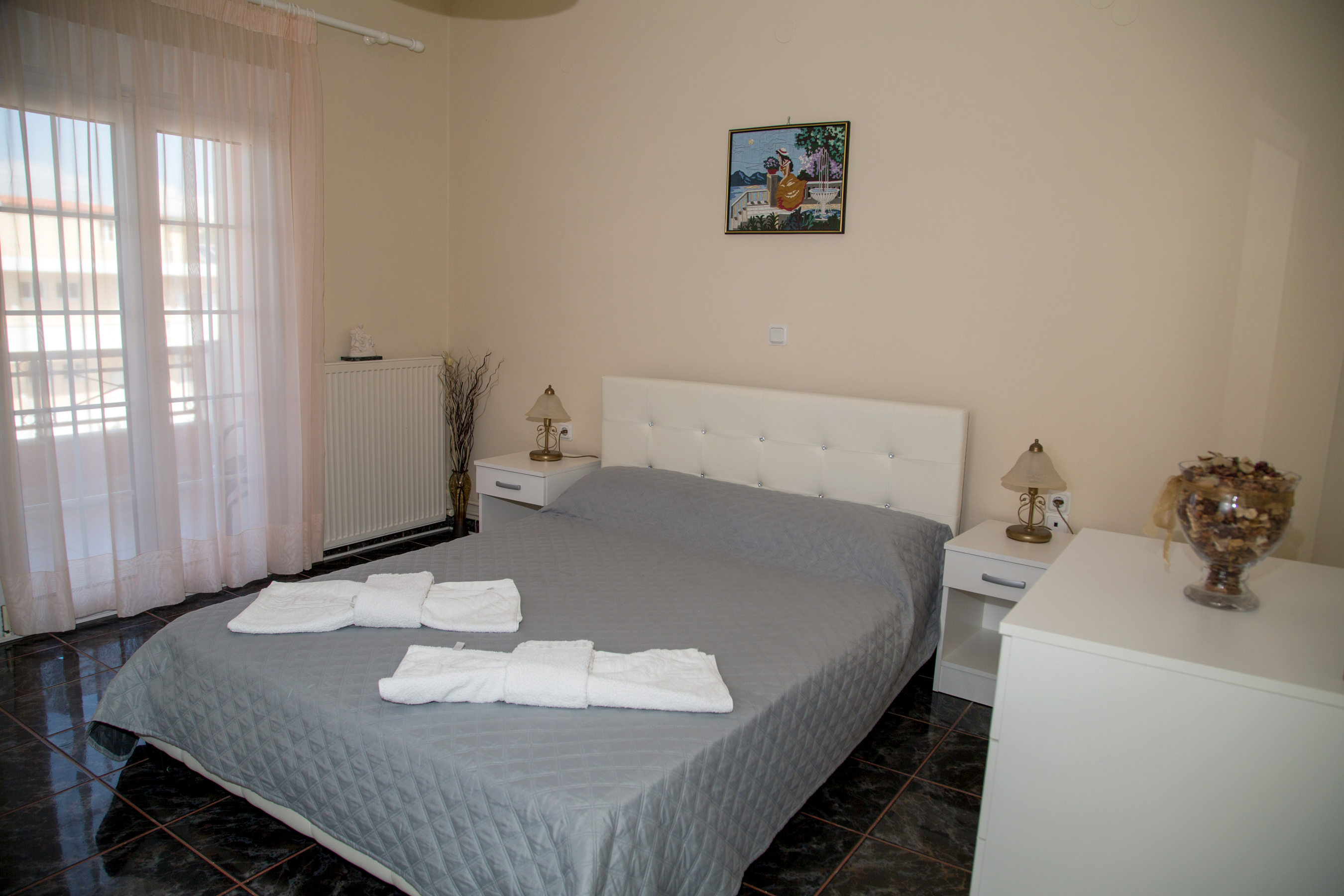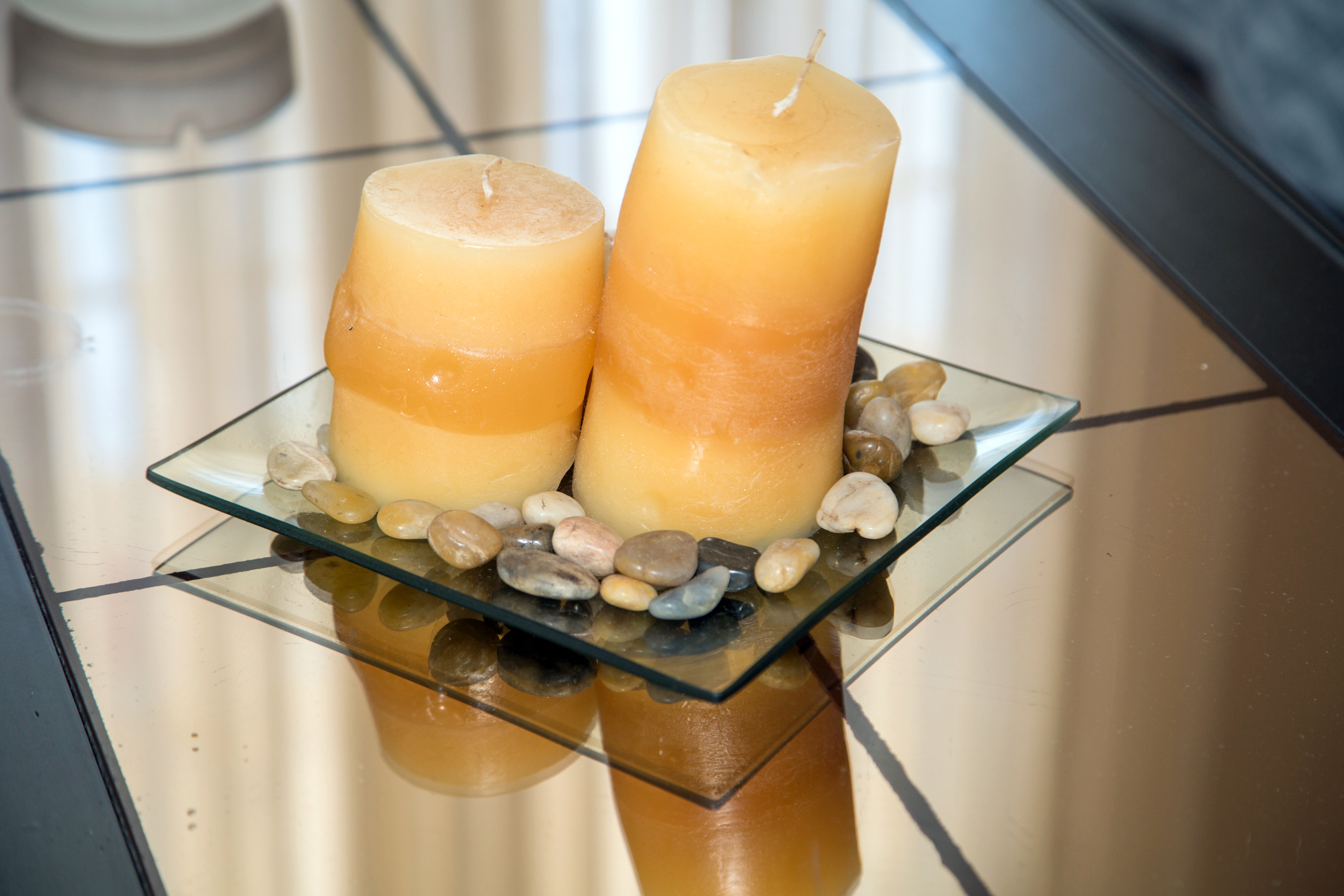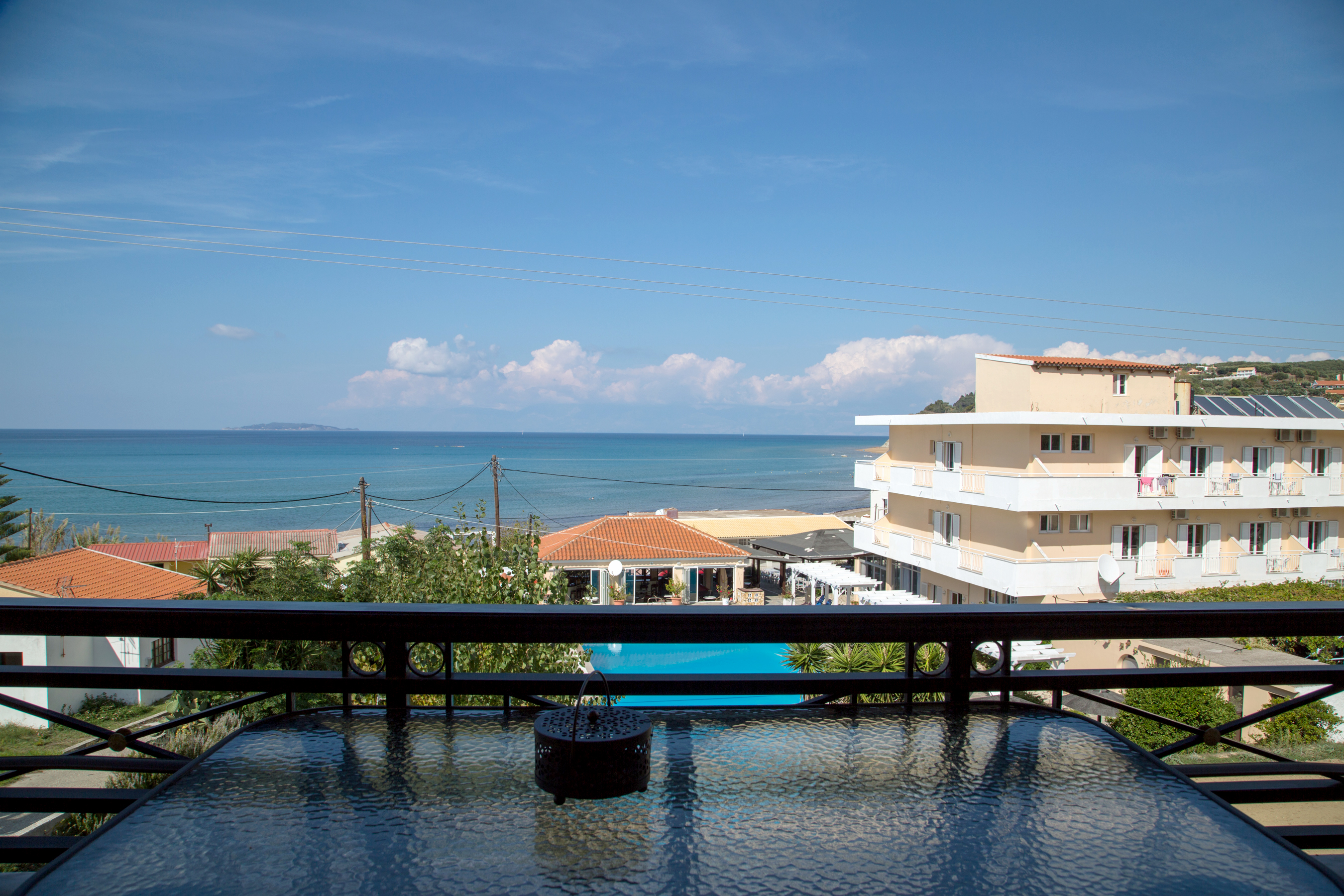 This is the owner's property. Vagelis and his family live here during the winter. Just check out the view! The apartment opens onto a wide balcony and you can see across the sea to the Diapontian islands and beyond to Albania.
Gianni's apartment is, as you would expect, a comfortable and extremely well appointed apartment. It is close to the beach and local restaurants. The kitchen space has a large fridge, with freezer section, electric hob and oven/grill, cutlery, crockery, glassware and cooking pots and pans. There's sufficient storage space for two - wardrobe, chest of drawers and bedside table.
All your linen including sheets and towels are provided and are changed regularly. Mains powered air conditioning is also available and this can be paid for locally for Euro 25 per week. For added security the property offers a safety deposit box.
For more information and to check availability please use our request form.